In our production and life, science and technology are everywhere, and scientific and technological research and development relies on the continuous efforts of scientific and technological workers. May 30 is the fourth "National Science and Technology Workers' Day". Qingdao Yunlu Advanced Materials Technology Co., Ltd. pays tribute to the scientific and technological workers who are fighting in the company's research and development front line. I wish everyone a happy festival of scientific and technological workers who are fighting in different fields.
Science and technology are the foundation of national prosperity, innovation is the soul of the nation, and technological innovation determines the core competitiveness and influence of an enterprise and a country. The government work report of this year's "two sessions" proposed that "improve the support capacity of scientific and technological innovation. Implement key projects to tackle 'revealing the leader" and let anyone do what he can." This is the state's high priority and strong support for technological innovation but also an urgent call to and eager expectation of science and technology workers.
Only the innovator advances, but the innovator is strong. New materials are the foundation and leader of modern high-tech and industry. Any breakthrough in high-tech must be based on the breakthrough of new materials in this field. The company hobbled on from the Amorphous Business Department in 2008. Although it was a blue-and-white road, but it has been a combination of wind and rain, it never gave up its dream of developing a enterprise with science and technology and building a strong country. All the science and technology workers of the company are full of pride, after countless days and nights of repeated research, to achieve time and again technological breakthroughs, empower the company's development, and promote the company to achieve a leap from "following", "parallel running" to "leading".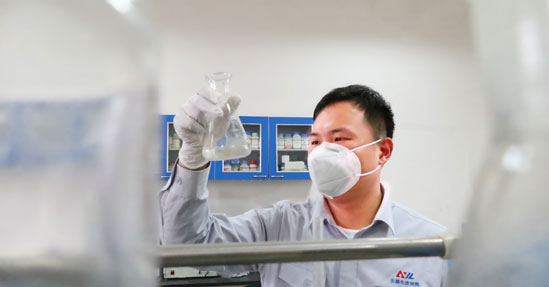 Today, 12 years later, the company has always taken the responsibility of repaying the country with materials and the sentiment of serving the country with science and technology. It has made great efforts to break through key core technologies in key areas of the manufacturing industry and "clamp neck" to provide technical support for key materials in my country's manufacturing industry. Achievements are made by merit, and the profession is wide-ranging. Pay tribute to the scientific and technological workers of Yunlu Advanced Materials, and to the scientific and technological workers in all fields of the country!